The SunFX Pro Series Applicator introduces our Acetyl Drive System. This removes the need for internal metal components, eliminating all forms of corrosion, and increases the applicators life span and reliability. Please take a few moments to familiarize yourself with the basic features.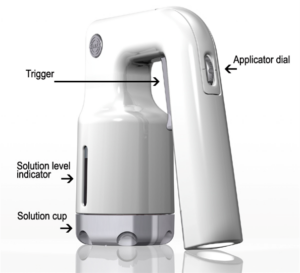 Applicator Dial

lower the number the less solution the higher the number the more solution
dial to 6 when you first use- on your test spray if too much dial down if not enough dial up

Trigger

depressing the trigger engages the solution

Solution Cup

3/4 fill and screw on nice and tight!
Thats all you need to know for now!