To ensure you have a clean blank canvas to work your magic your client needs to be advised of the following:
Prior to receiving their SunFX spray-on tan we recommend you advise your client to cleanse & exfoliate their entire body using either our gentle exfoliating gloves or our SunFX Body Polish with natural walnut shell and turbinado sugar.
Why Exfoliate?
As the spray tan solution is reacting with the cells in the stratum corneum we want to ensure the cells that have started their sloughing off process are removed. This will ensure a longer lasting tan as well as a more even result.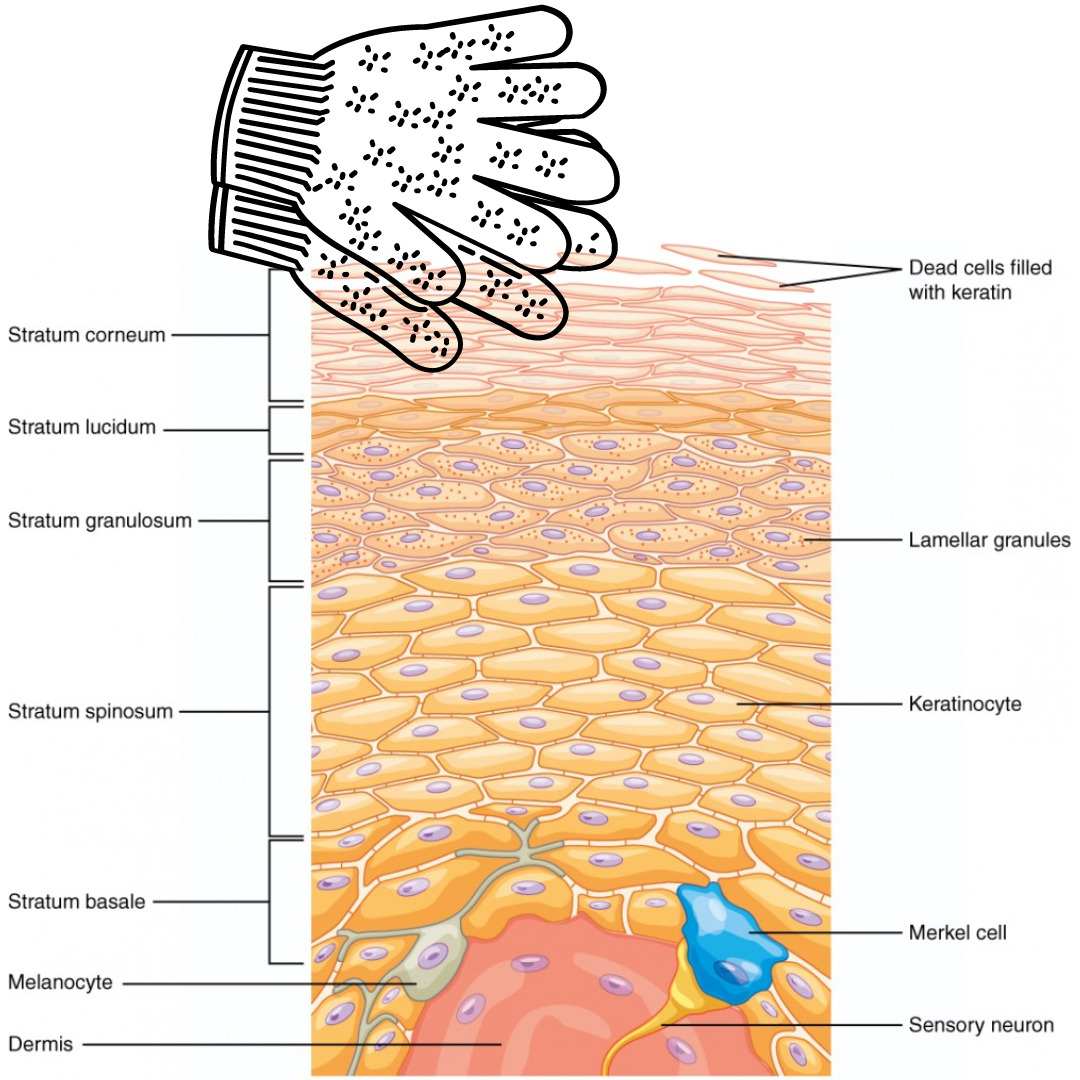 Exfoliation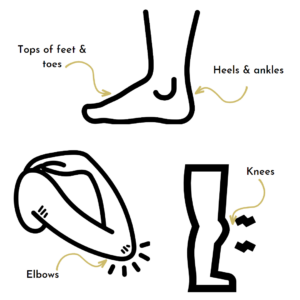 Clients can exfoliate the day of the spray tan. It is recommended to allow 4 hours between exfoliating and spray tan application to allow the pores to close. Open pores can "grab" solutions
It's important when exfoliating that particular attention is paid to rough and thick skin areas like knees, ankles, heels and the tops of feet. These areas are particularly high in protein causing over absorption/reaction of DHA. Consequently, this will result in overly dark areas.
Removing Old Tan
It is important that as much of a previous spray tan be removed as possible. This is to avoid color build up in those areas. An effective way to remove the remains is with SunFX exfoliating gloves and body polish. The gloves, exfoliants and oils help lift those stubborn skin cells. If a client arrives with areas of old tan make sure to apply a lighter coat of solution or smooth over a light coat of barrier cream.
Waxing & Shaving
Waxing or shaving should be done 24 hours before an application. If done after the spray tan application, it will remove the tan in those areas.
If done just before, it can leave the skin sensitive and may result in an uneven tan
Day of Spray Tan
Advise your client that on the days of the spray tan to avoid the use of deodorants, most moisturizers, perfume and make-up if possible as these may inhibit (block) the effectiveness of the tanning reaction.
Advise your client to wear dark loose clothing after spraying wherever possible. Solution bronzer can transfer onto clothing, but it is less noticeable on dark clothing. Please be aware that tanning solution will wash out of most fabrics, however, some materials such as leather and silk may stain. It is best not to take the risk and to avoid any expensive dry cleaning bills.
Ask clients to wear suitable attire for the actual spray tanning session. We suggest a bikini bottom for women and dark briefs or swimmers for men. Many clients will choose to wear less than this and often requesting a nude tan to avoid any lines. You are not obligated to spray clients nude. We suggest you provide disposable thongs if needed.
After Tan Care
With the proper preparation and correct application you can reasonably expect a spray tan to last 5 to 10 days depending on skin type, treatment and care post application.
First 24 hours
Advise your client of the following:
Wear loose dark clothing
Avoid any type of moisture for at least the first 5 hours- no hot yoga, lotions etc
Don't exercise or perspire excessively between the tanning and the showering phase
Advise when they can take their first rinse. This will depend on whether you have used a rapid or standard solution
When taking the first rinse be gentle. Avoid using exfoliants or washers. Just let the water run over and use palm of hand if needed
Remind the client that they will see the shower floor covered in the bronzers and that this is normal
Pat dry with a towel instead of rubbing
Apply a good quality moisturizing lotion such as SunFX Body Lotion
Moisturizing
Make sure to stress the importance of consistent and regular application of a moisturizer. Regular application of a good quality product will help to slow down the skins natural skin sloughing process. Advise a morning and night routine. A tan can be further extended with the use of SunFX Summers Secret Gradual Tan Lotion. The DHA will help to boost color as well as allowing the new skin cells that are surfacing to receive color. For daily moisturizing we have in stock our Ultra Deep Hydrating Lotion and Weightess Dry Oil. Both of these products are specifically designed to help extend and deeply condition your skin.
Avoid Swimming
Avoiding swimming, long showers, baths, steam rooms, saunas, or any other activity that exposes your skin being wet for long periods of time. These activities will speed up the lifting of skin cells, thus reducing the lifespan of your color.
Avoid Chemicals & Other Activities
Chemicals such as chlorine will strip your skin as will acids, fashion and medical tape. Even massages should be avoided as the action and lotion will strip the skin. Jacuzzi's are particularly harsh as you have the action of the bubbles and chlorine working together to exfoliate the skin.
SPF
Remind your client that although they are "tanned" that they have NO protection to UV rays so MUST wear a in-date quality SPF product.
Be Gentle
Spray tans do require care to look and remain in tip top shape.
Take cooler showers
Avoid strong soaps that contain stripping ingredients
Pat-no rubbing
Tight rubbing, clothes may slough off the skin
Moisturize- yes a mention again as I can't stress the importance enough!
Drink lots of water
As you can see the perfect spray tan does require a level of care from the clients . To ensure a happy and repeat client, please make sure to take the time to properly educate them on their responsibilities. This will help to avoid an upset and disappointed client.
Make sure to take a look at our full range of before and after care products. All SunFX retail products have been developed by SunFX and are all made in house. They are specifically designed to support all skin types and are packed full of botanical extracts, skin loving oils and hydrators. We won't go into too much detail here as the website covers all the necessary facts for you. What I will say is that a tan treated with correct products will bring your client back to you on a regular basis. An added bonus is the extra $$ for you in selling to them!