What is chemical-free tanning?
In theory everything around us is made from chemicals-including plants and skin. At SunFX we use the term "chemical-free" to describe naturally occurring substances such as plant extracts and oils.
Why a chemical free spray tan?
Your skin is the largest organ and deserves nutrient dense ingredients designed to support, nourish, protect, and help maintain optimal skin health.
We know what happens to our internal organs if we choose to only consume processed foods high in preservatives, fillers, and artificial additives. So why would we coat our entire body with a tanning solution filled with a plethora of "empty" ingredients?
In today's harsh environments, our bodies are exposed to many airborne chemicals daily. If in our skin care, we can minimize the use of ingredients that don't actively support the integrity of our skin that has to be a step in the right direction. Don't you think?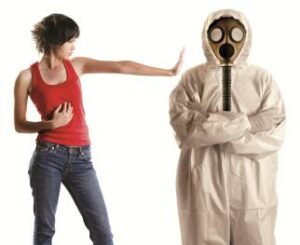 SunFX Tanning Solutions are always free from alcohols, parabens, propylene glycol, fillers and unnecessary preservatives.
Our ingredient list may look minimal; however, it packs a punch in A, C, E and most importantly delivers the active tanning ingredient (DHA) straight to the necessary skin cells. Our super clean Tanning Solutions reduce the chance of allergen concerns, skin irritations and spoilt product.
Vitamins A C E antioxidant properties help counteract the damage caused by free radicals, which are produced within your cells and which cause tissue damage and premature skin aging. Our inclusion of Organic Aloe, Green Tea & Coconut provide these powerful antioxidants
We formulate all our solutions in small batch pours and send direct to clients. We do not use distribution warehouses, where solutions can sit for months and are exposed to extreme temperature changes that compromise the stability of the product. This manufacturing process allows for the client to receive their Tanning Solutions at its peak and with full shelf life.
We source our ECO Cert and COSMOS Approved DHA from the largest European Manufacturer. This is a relationship we have had for over 20 years due to the integrity of their ingredients.
We vet our suppliers to ensure that they are following ethical and sustainable farming practices and wherever possible we source locally grown organic ingredients.
Questions For You?
If you're not using SunFX Tanning Solutions take a look at your ingredient list. What do you see?
Where and who did you purchase your Tanning Solution from? Do you know if they manufacture or is it made by a third party for them to pop their label on?
Can the person you purchased it from answer all your education questions?
Can you trust that you are providing your client with the very best product?