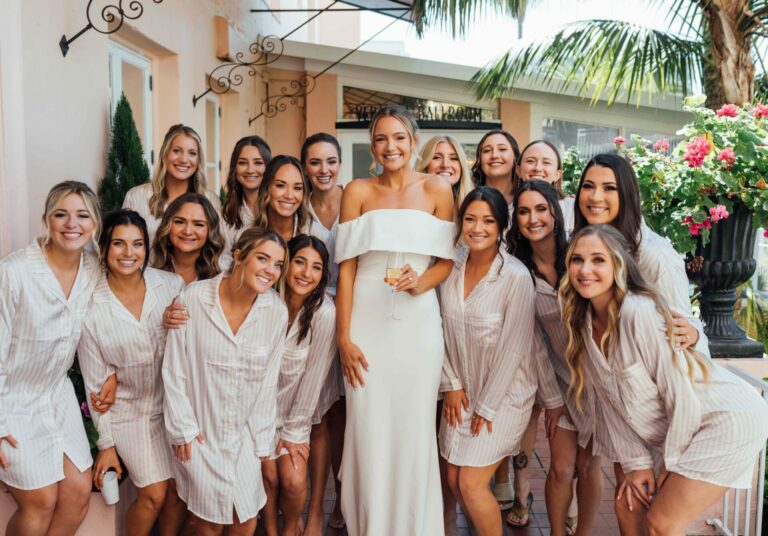 Preparing for your wedding spray tan
Every bride wants to look their absolute best on their wedding day and achieving that perfect bridal glow is often a top priority. While some brides opt for their natural skin tone, others turn to spray tanning as a safe and convenient way to achieve a beautiful bronze complexion or to simply even out their complexion. If you're considering getting a spray tan for your wedding, there are several important factors to keep in mind. In this blog, we'll walk you through everything you need to consider and do to ensure your wedding spray tan is flawless.
Before booking your spray tan appointment, it's essential to research reputable tanning salons or technicians in your area. Read reviews, ask for recommendations from friends, and schedule a consultation if possible. Choose an experienced professional who uses high-quality tanning solutions (of course I'm going to suggest a SunFX all natural/organic tanning solution) , equipment and has had previous experience spraying people for special occasions to ensure the best results.
To avoid any unexpected surprises on your big day, definitely schedule a trial spray tan session well in advance. This isn't just a "if I have time I might do it" it is a must! A test spray allows you to test different shades and determine the ideal depth of color for your skin tone. Your technician can also assess how your skin reacts to the spray tan solution, ensuring that you won't experience any adverse reactions on your wedding day.
I suggest booking a month or more in advance. Especially if for some reason you need to look for an alternative spray technician.
When planning your actual wedding spray tan appointment, consider the timing carefully. Ideally, you should schedule it 2-3 days before your wedding day. This allows the tan to fully develop and settle while still looking fresh and radiant for your wedding. Avoid getting your spray tan too early, as it may fade or develop unevenly.
When considering your color choice for the day think of your natural skin tone, what you are wearing, the venue and the vibe of the day. Sometimes less is more, especially when wearing whites, ivories and creams.
If you tend to be on the fair side your wedding may not be the time to go for a dark rich tan. Instead, consider a flattering sun kissed golden glow that will highlight and photograph as a very natural tone. A tanning solution that is around an 8% such as SunFX light summers
If you haven't used a bronzer free tanning solution such as SunFX Clear Coat, now maybe is the time. This style of solution has the benefit of the bronzers not staining clothing. As there are no colorants staining the skin you will find that it will tend to fade and not patch.
Another tip is to use a Rapid Tanning Solution, if using a bronzer base, such as Caribbean Chocolate. These tanning solutions allow you to rinse in as little as 2 hrs. These solutions can help prevent overnight mishaps such as color transfer onto the palms of your hand. They also help to avoid over absorption of DHA that may produce a brassy tone.
5. Exfoliate and Moisturize
Preparation is key to achieving a flawless spray tan. In the days leading up to your appointment, exfoliate your skin to remove dead cells and create a smooth canvas. Avoid oil-based scrubs or moisturizers, as they can create a barrier that prevents the tan from adhering evenly. Instead, use a gentle exfoliant and opt for a water-based moisturizer.
You want your skin to be well hydrated so make sure you are drinking plenty of water as the best way to hydrate your skin is from within as well as regularly applying moisturizers.
5. Waxing, Sugaring or Shaving
If you plan to sugar, wax or shave, do so at least 24 hours before your spray tan appointment. Shaving immediately before can leave pores open, potentially leading to uneven tanning. Waxing should be done at least 24 hours before your appointment to allow your skin to recover.
On the day of your spray tan appointment, come prepared. Wear loose, dark-colored clothing to avoid staining your wedding attire. Avoid wearing makeup, perfume, or deodorant, as they can interfere with the tanning solution's absorption. It's also a good idea to bring along flip-flops to protect your feet after the spray tan application.
At this stage you and your technician should have finalized the style and level of spray tan solution that is going to be the perfect choice for the day.
Your technician may apply a prep spray over your body. A spray tan primer such as SunFX Prep Spray will cleanse the skins surface whilst preparing the skin for optimal absorption of the active ingredients. It also helps eliminate any post tan odor
Make sure that you are offered sticky feet protectors as nothing is worse than stained soles of your feet. Trust me, that color will take weeks to leave!
During the application follow the technician's instructions and try not to move or touch yourself without being asked to. This will help them apply a flawless, even coat.
After they have finished spraying, they will dry you with warm air and if you are lucky apply a dusting of SunFX Finishing powder. This delicious talc free powder will remove any stickiness and add a little shimmer and set your tan.
Post-Tan Care
After your spray tan, follow your technician's instructions for post-tan care. Typically, you'll need to wait 6-8 hours for a standard spray tan solution or 2-4hrs for a rapid before showering or sweating to allow the tan to develop fully. When you shower, use a gentle, sulfate-free body wash, and avoid scrubbing your skin.
To ensure your spray tan looks its best on your wedding day, avoid activities that can cause excessive sweating or water exposure in the days leading up to the event. Make sure to moisturize daily to prolong the life of your tan and be cautious when drying off after showers to prevent rubbing or friction that could cause uneven fading. Use a product such as SunFX Summer Secret Lotion to help keep your tan looking flawless
You can read a little more on before & after care here.
Start with a thorough consultation to understand the bride's preferences and any specific concerns she may have, such as the shade she wants or any skin sensitivities.

Always perform a patch test if they haven't been sprayed before to check for any adverse reactions or allergies to the tanning solution. This is especially crucial for brides with sensitive skin.

Tailor the tanning solution to the bride's desired shade and skin type. Some brides may want a subtle glow, while others may prefer a deeper tan. Adjust the solution accordingly.
Schedule the spray tan session at least 2-3 days before the wedding. This allows any initial bronzer to wash off and gives the tan time to settle and develop its final color.
Apply a barrier cream to areas where tan tends to accumulate, such as elbows, knees, and the palms of the hands. This prevents uneven darkening.
Use a hairnet or cap to protect the bride's hair from the tanning solution. Also, provide disposable nail covers to protect the nails.
Pay close attention to detail, especially when contouring to enhance the bride's natural features and create a sculpted look.
Provide the bride with clear instructions on how to maintain her tan, including showering, moisturizing, and avoiding excessive sweating.
Offer a touch-up kit that includes a small bottle of the tanning solution and a blending brush for any last-minute touch-ups on the wedding day.
If they are heading off on a honeymoon provide them with a bottle of SunFX Summer Secret Gradual tan lotion. This will keep their tan in mint condition whilst holidaying.
Be Professional and Calming:
Remain calm, professional, and reassuring throughout the session, as brides may feel nervous about the process. Remember that every bride is unique, so it's essential to adapt your approach to their specific needs and preferences. A successful spray tan should enhance the bride's natural beauty and boost her confidence on her special day.
A spray tan can be a fantastic way to achieve a radiant and sun-kissed glow on your wedding day, but proper preparation and care are essential for the best results. By researching, scheduling a trial run, and following pre and post-tan care guidelines, you can ensure that your spray tan enhances your bridal beauty, leaving you feeling confident and ready to shine on your special day.